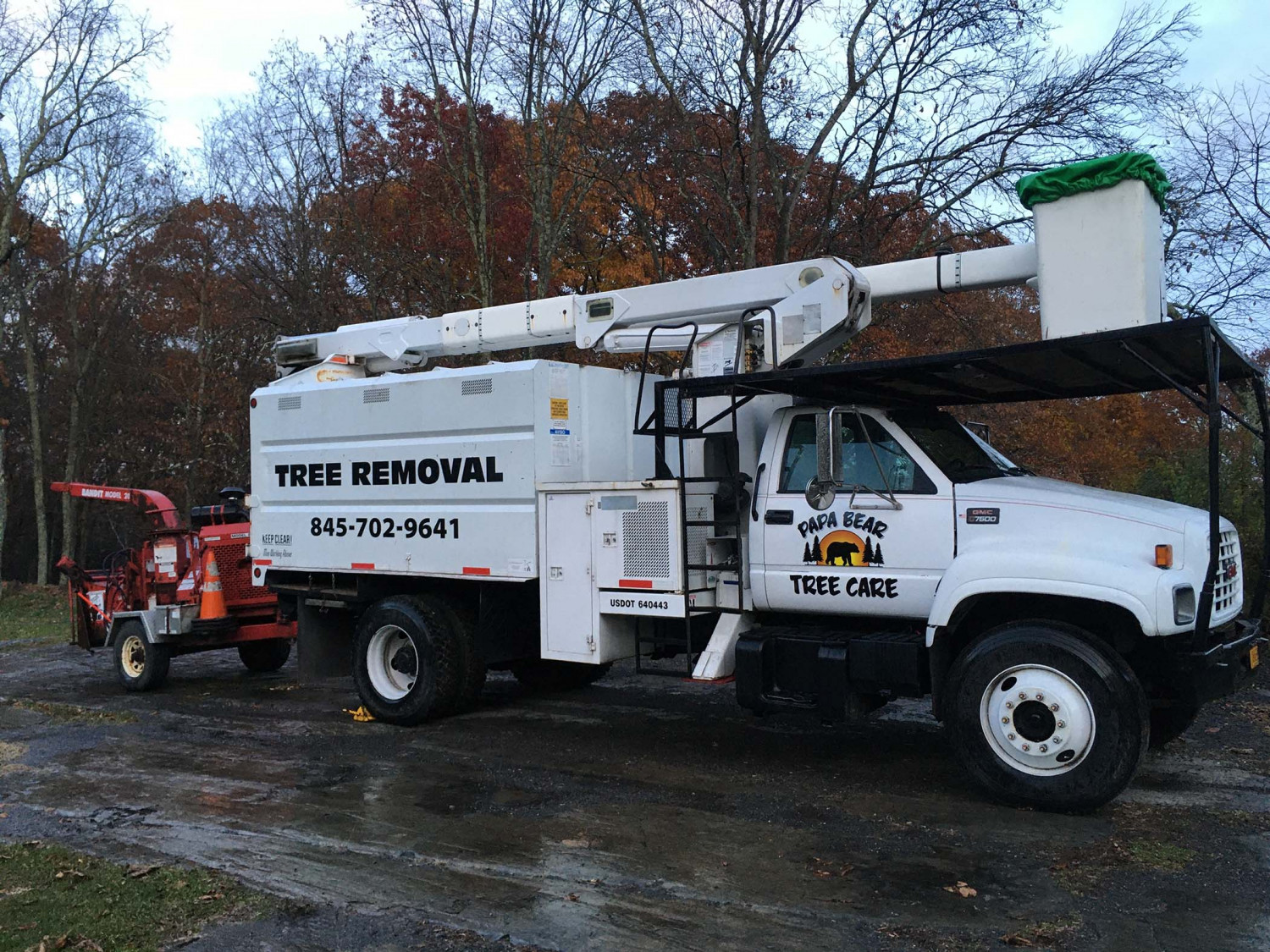 Own a Picture-Perfect Yard
Depend on our skilled tree services in Accord, Poughkeepsie & Newburgh, NY
Tame Your Wild and Overgrown Trees
Work with Papa Bear Tree Care to clean up your outdoor space in Accord, Poughkeepsie & Newburgh, NY
What do you do when the trees on your property are growing out of control? Keep your ladder in the garage and call Papa Bear Tree Care to hire professional tree service providers in Accord, Poughkeepsie & Newburgh, NY. We offer commercial and residential tree removal and tree trimming services. After 11 years of working with trees, we're the trusted source for a job done right.

When you partner with us, we'll make sure we have all of the tools we need for the job. We own all of our equipment and always have it on hand for any tree care service required. We always have access to:

A skid steer
Climbing ropes
Safety equipment
A full-sized dumpster

We have the heavy-duty machinery needed for heavy-duty tree services. Call 845-702-9641 to receive a free service quote today.
We offer many services for both residential and commercial clients. We'll work with you to determine the exact kind of tree care you need. Our main services include:
Depend on us to improve the health and appearance of the trees around your home or business.
Promote healthy tree growth on your property
Getting regular services like residential tree pruning not only keeps your outdoor space looking good, it keeps you and your guests safe. Unkempt trees can lead to weak or overloaded branches that can fall at any moment. Reach out today for a free estimate on any of our tree services in Accord, Poughkeepsie & Newburgh, NY.